Fahrenheit 451
"
The magic is only in what books say
, how they stitched the patches of the universe together into one garment for us."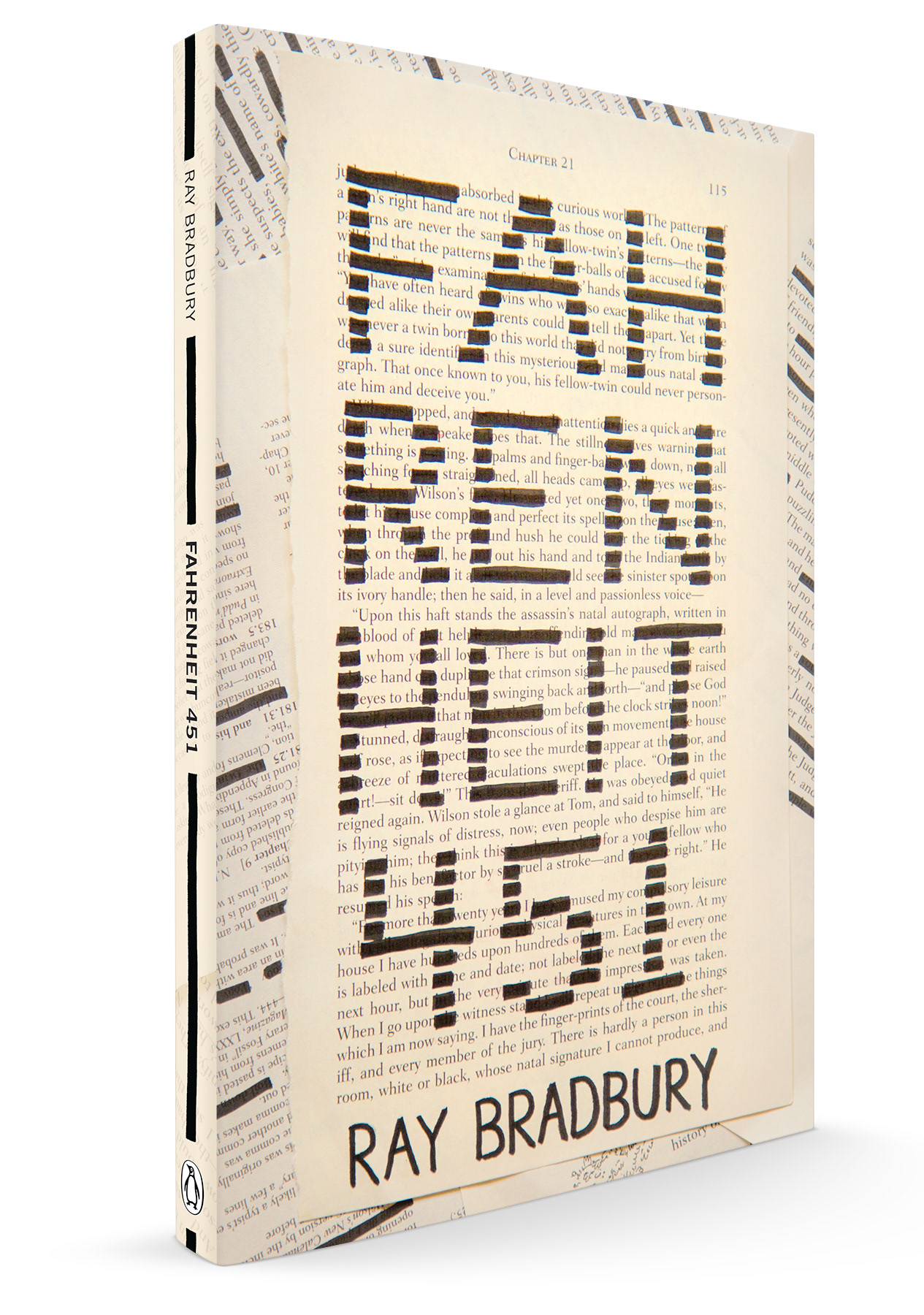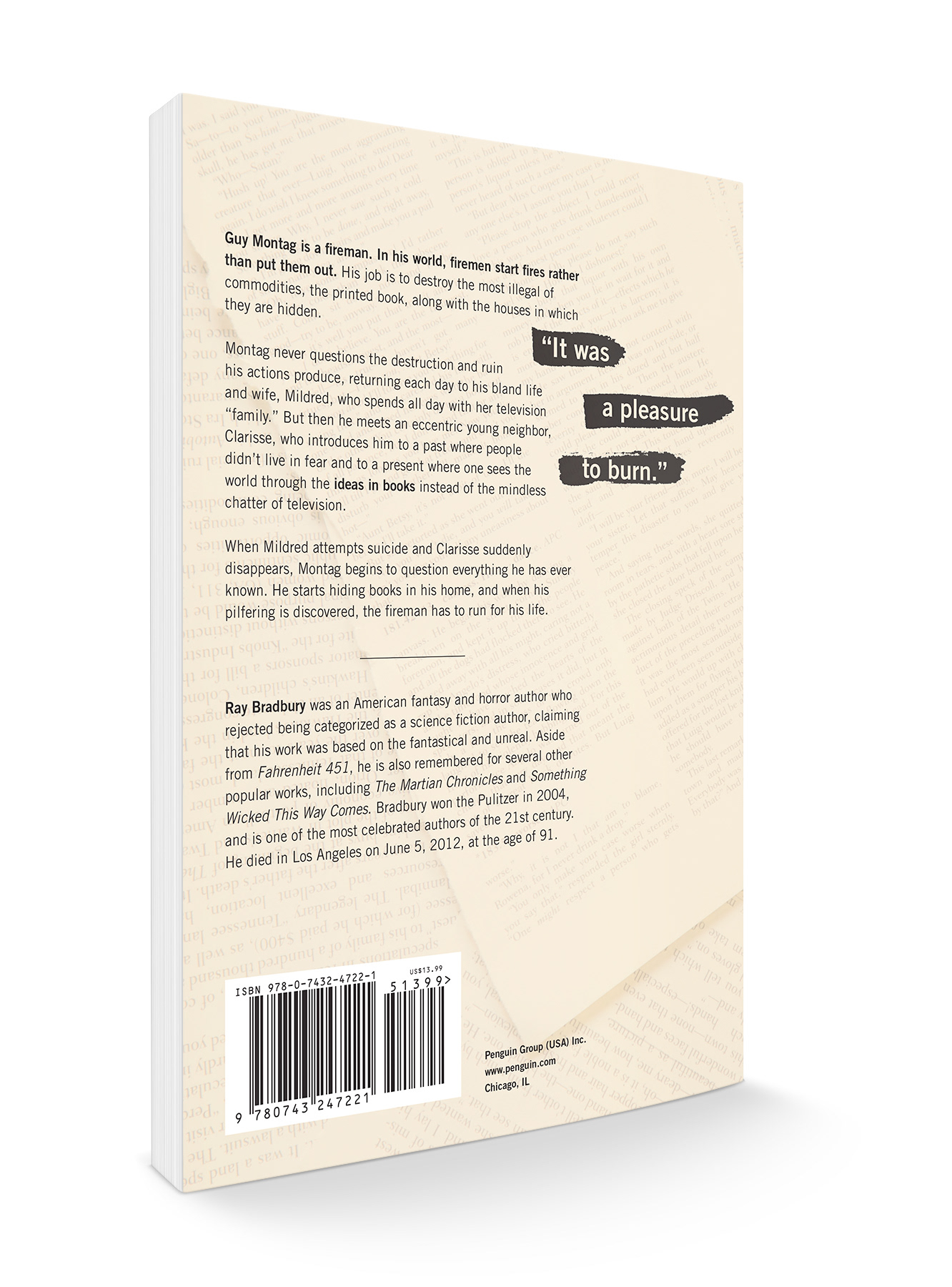 A novel is considered a classic because its messages are able to withstand the test of time. But if a story is forgotten, its messages will cease to exist.
This project rebrands the literary classic Fahrenheit 451 for a newer, younger audience. Aside from a redesign of the book cover, additional promotion elements have been designed for print and digital mediums.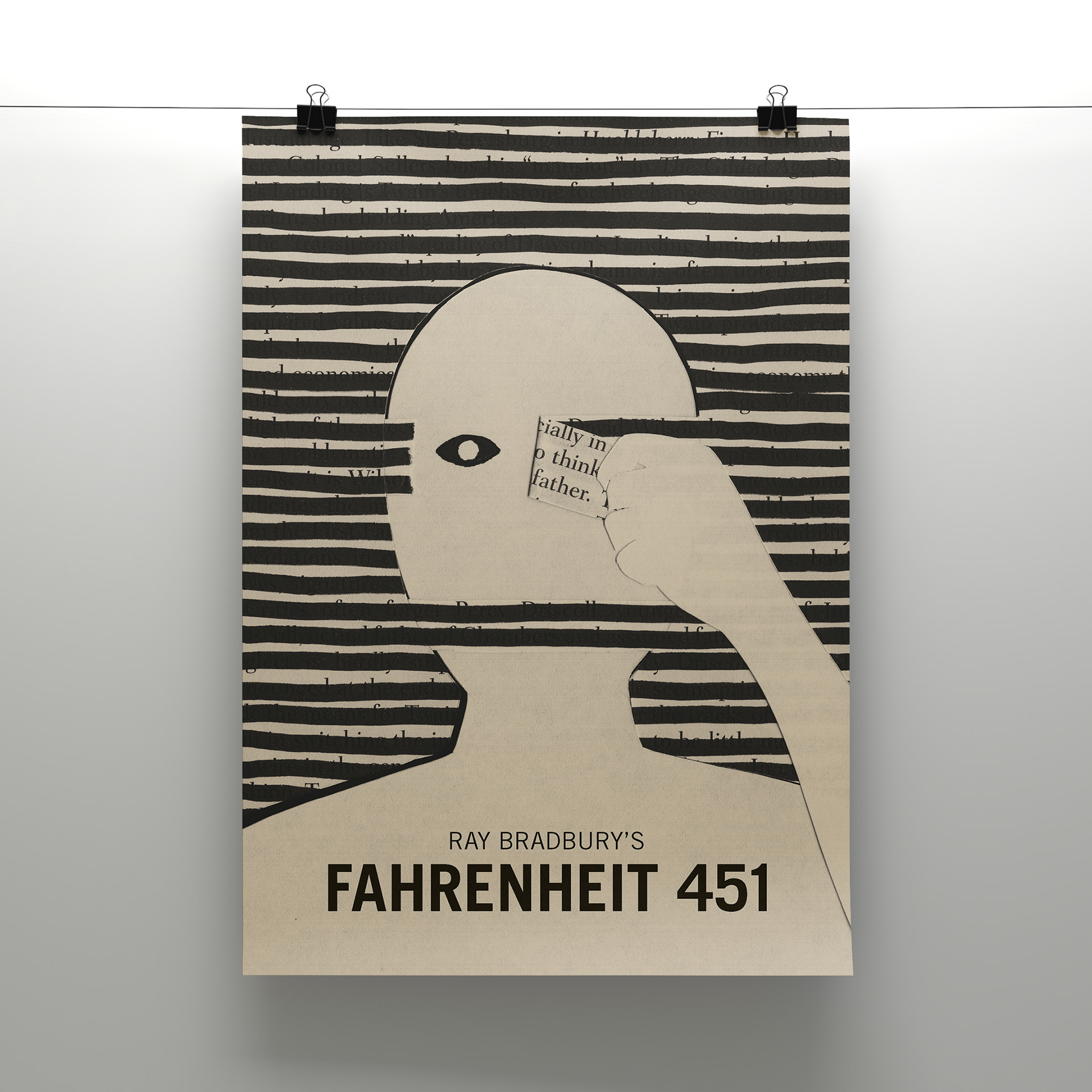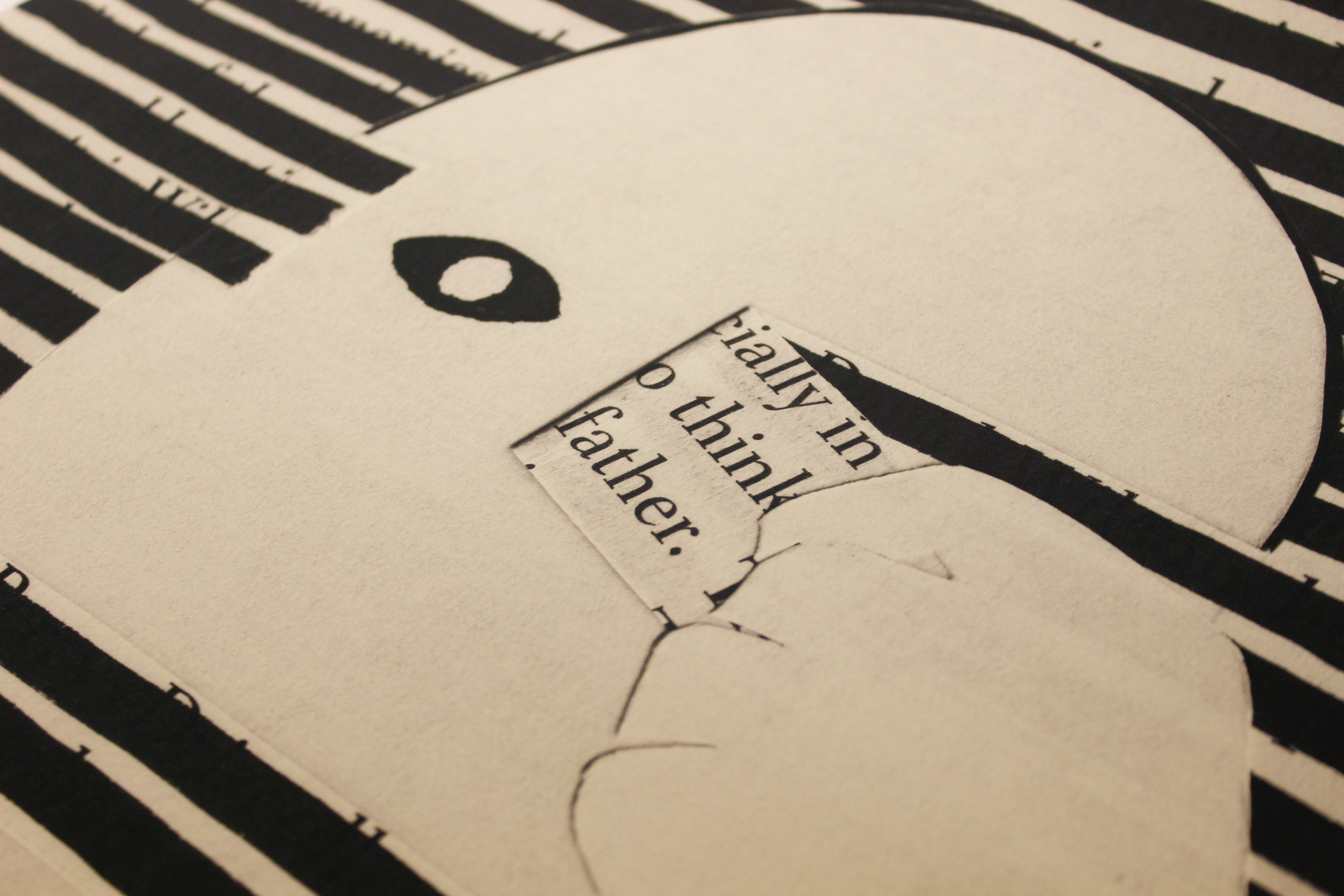 The overall visual language revolves around the idea of censorship. Pages and words have been redacted, cut, and torn to create visual representations of a dystopian world.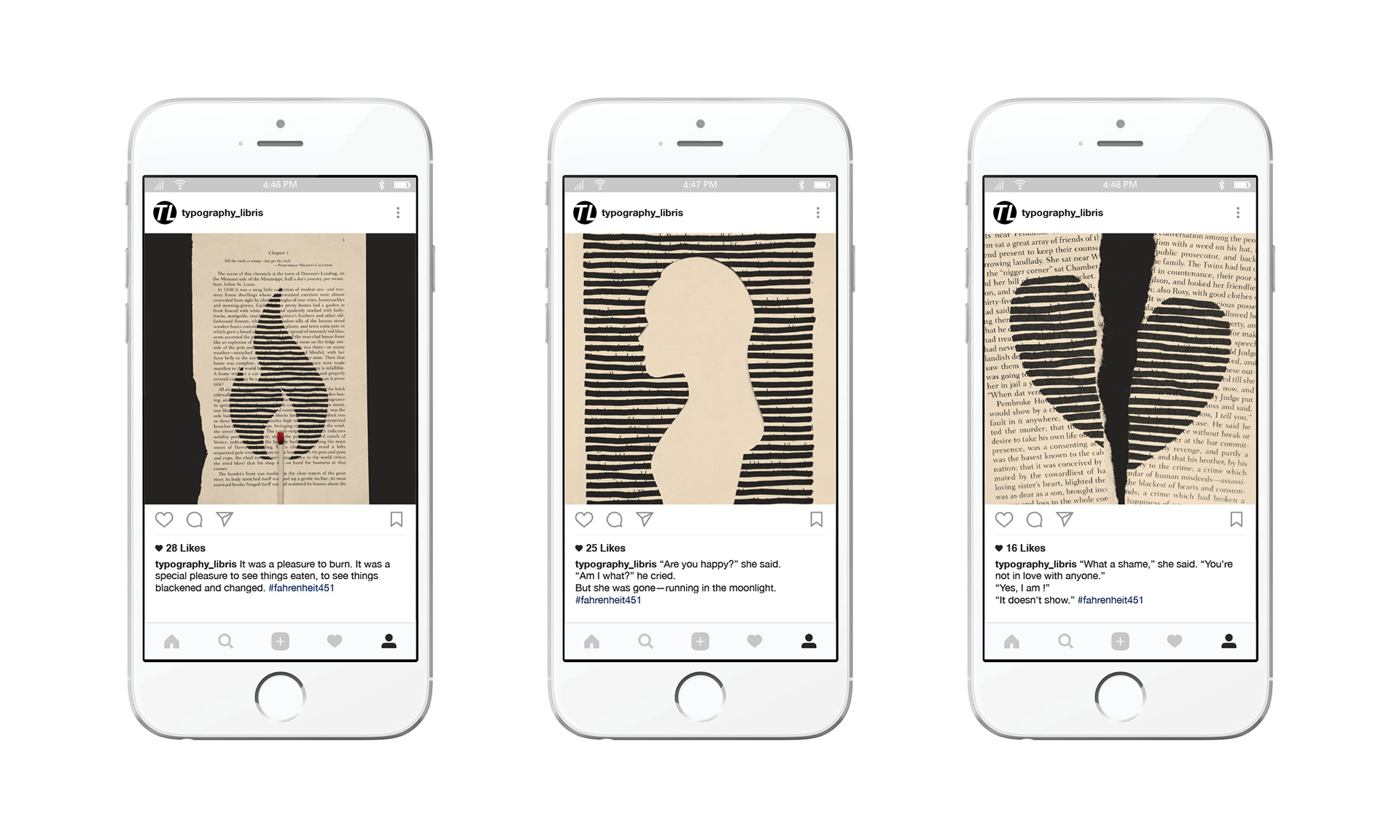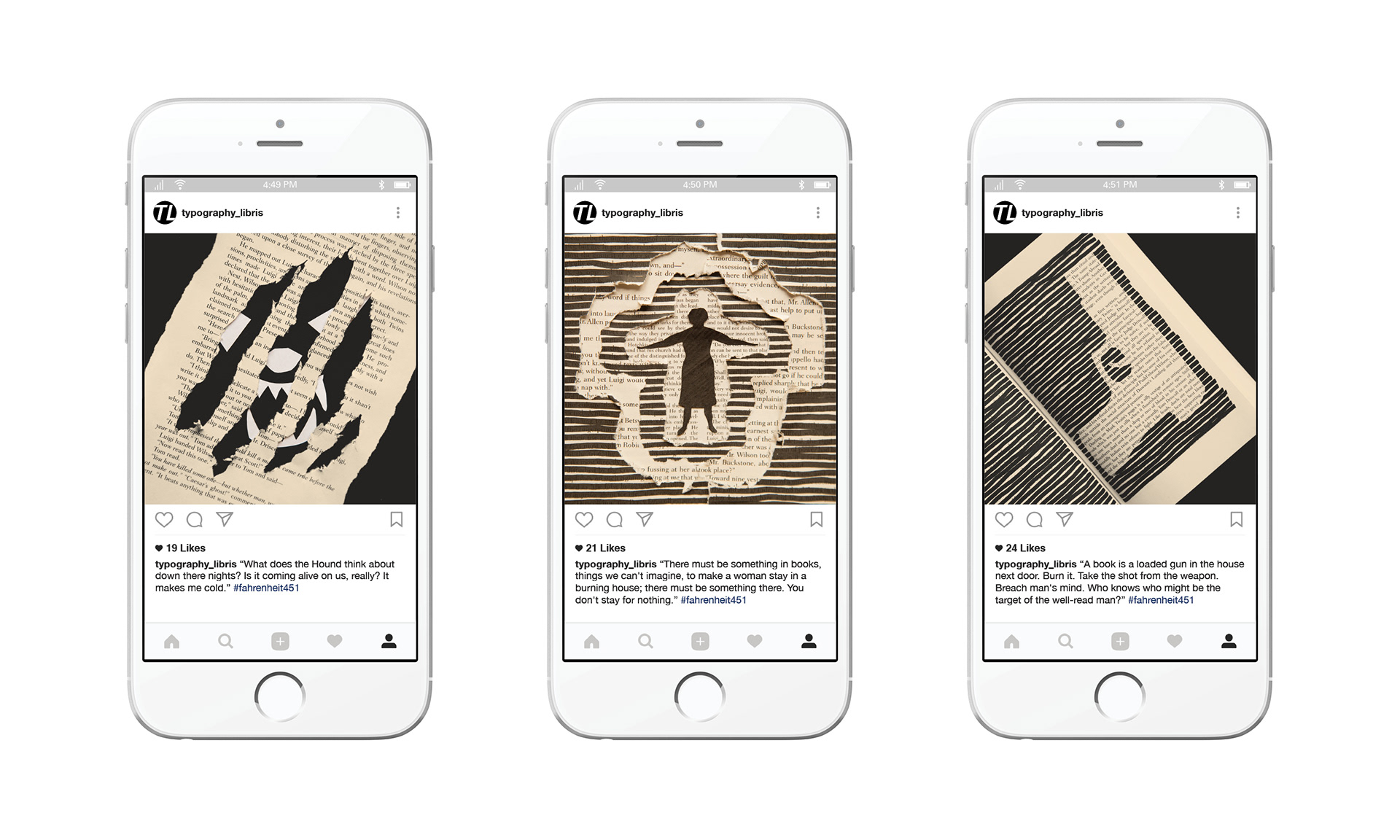 In order to gain the attention of more youth, social media illustrations have been made to raise questions and generate conversations online.
The final digital component was an animated trailer. It visualizes and brings to life a powerful quote from the novel.